Check out the amazing poster (created by the insanely talented Louise Dunne) for our upcoming summer production of "An Experiment with an Air-Pump" (written by Shelagh Stephenson, directed by Louise Dunne).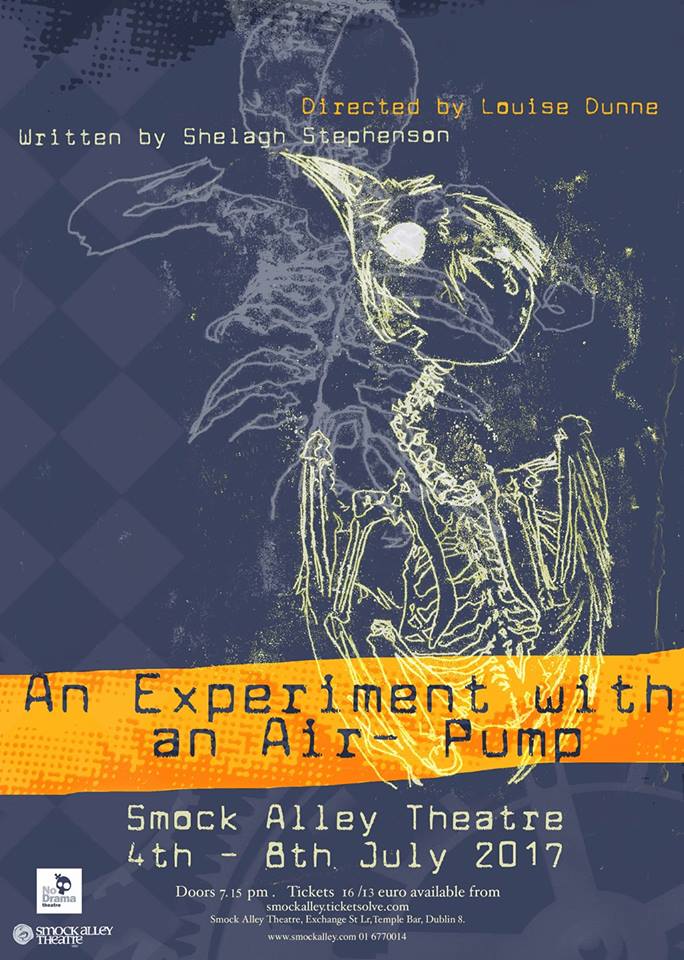 July 4th to 8th, No Drama take to the main stage in Smock Alley.
Tickets are available from – Smock Alley
It's real, people.
No Drama. Main Stage. Smock Alley.