The Return of the No Drama Shindig – June 2012!!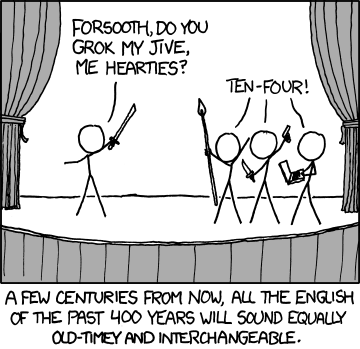 It's time for the Summer edition of the Shindig again. In Previous shindigs we have seen Comedy, Drama, Horror, Romance, tragedy, heroes, Super-heroes, Villains, exotic locations, monologues, dialogues, ghosts, devils, dancers and clowns. What will you bring to it this year?
For those who have been missing out to date (shame on you!), the Shindig is no drama's showcase night where our members direct, rehearse, costume design, makeup design together their own short pieces (approx 15 min each) , these pieces can be almost anything and as the above teaser text might indicate, the potential is limitless.
We're immensely proud of the Shindig and the opportunity it affords our members, it is always a great night.
In a grand tradition of upping our production values every year, we are holding the next Shindig in a brand new venue on Saturday 30th June in the Pearse Centre!
Submissions date is by 31st May @ 4pm and open to members only so start getting your acts together, see the next no drama e-zine for full details and requirements.
image courtesy of xkcd